Weddings & Events

Happily Ever After Begins at This Dunwoody GA Wedding Venue

Plan the event you've always imagined at Crowne Plaza's event spaces in Atlanta. Whether you're gathering friends and family for a romantic wedding celebration, hosting a gala fundraiser, or celebrating a bar mitzvah, quinceañera, or another milestone event in Dunwoody, we will ensure it's long remembered for exceptional cuisine, picture-perfect settings, and flawless service.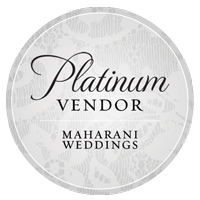 Contact information
Sales Team
- 770.395.7700
Wedding Amenities

& Services
Dedicated, onsite planning partner
12,000 sq ft Ravinia Ballroom
Multiple private function spaces for bridal events
Terrace gardens surrounded by woodlands
Full-service, customizable event catering
Discounted room blocks for your out-of-town guests
Hospitality suite for wedding party or family
Advanced AV services and support
Complimentary shuttle within two-mile radius
Atlanta Wedding Venues

Find your storybook setting

Whether you're dreaming of an intimate outdoor wedding or grand celebration surrounded by friends and family, we have a picture-perfect backdrop for all of your bridal events.

Wedding Information Ethnic Wedding Information Bar Mitzvah Meeting Government
Ravinia Ballroom 12,000 sq ft | max capacity: 1,000 guests
A glamorous space for weddings and social events, our completely redesigned Ravinia Ballroom shines with custom, contemporary chandeliers suspended from a 21-foot ceiling.
Dunwoody 4,617 sq ft | max capacity: 471 guests
The Dunwoody Room is ideal for smaller weddings, rehearsal dinners, and other social events.
Outdoor Spaces
Tranquil gardens, fountains and footpaths surround the hotel, creating serene settings for outdoor wedding ceremonies.
Equipment & AVPurpose-Built To Perfection
In partnership with PSAV, a premier provider of planning, tech and design solutions, we've got what it takes to make your celebration stand out.